Bio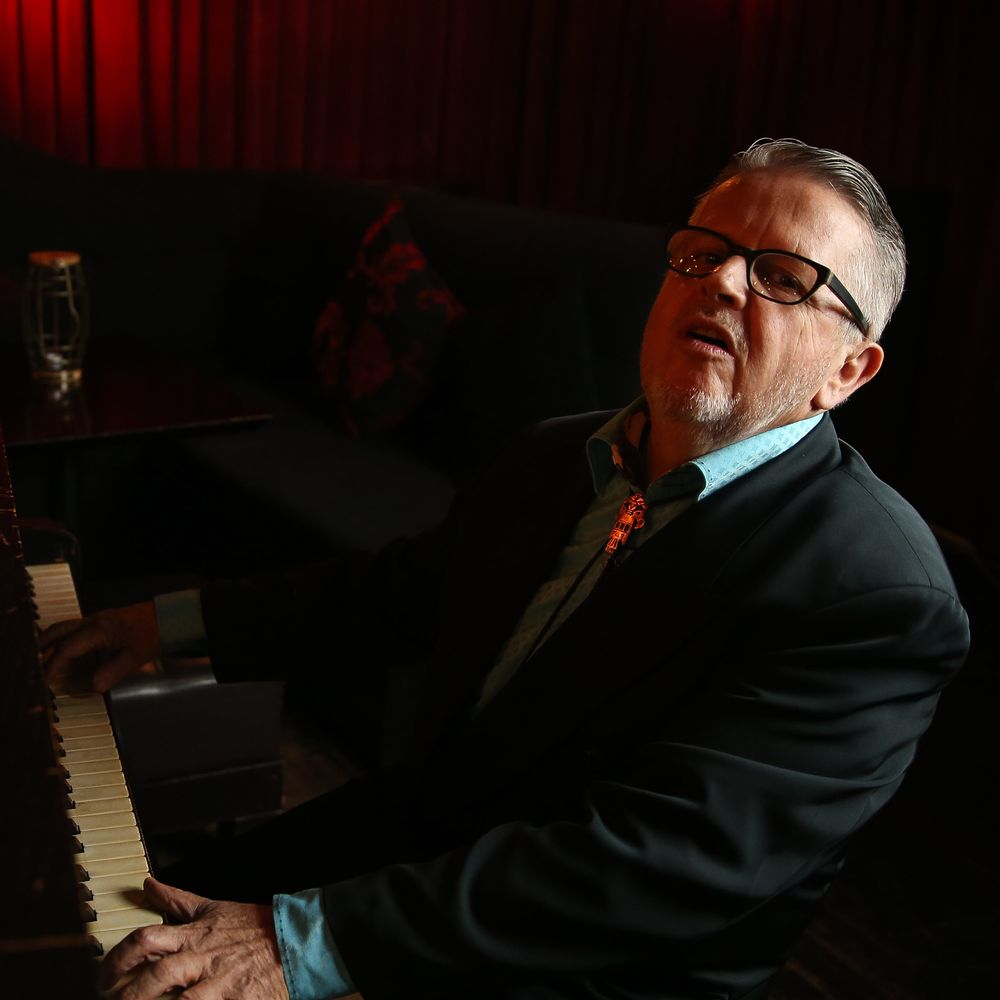 Don Hopkins
Blues & Roots Piano & Vocals
Oozing the barrelhouse, good-time fun of a blues party night, with the emphasis on New Orleans piano styles, a Don Hopkins performance will most likely get you singing along, dancing or just having a good time to his music.
Blues, boogies, spirituals, rags & ballads performed by piano player and vocalist Don Hopkins (Jim Conway's Big Wheel, Dr. Don's Double Dose)
Don Hopkins came second place at the International Blues Challenge in Memphis, 2012 (with drummer Rob Grosser as Dr. Don's Double Dose) competing against 84 other regional winners from around the globe in the solo/duo category. The duo were also Blues Performers of the Year 2012 for NSW & ACT.
Don's repertoire draws from the rich vein of blues and jazz of the 1920s and 30s through to the R&B, soul and gospel sounds of the 1950s and 60s. You will hear classics and rarities from the blues catalogue intermingled with Don Hopkins originals. Songs from Fats Domino, Professor Longhair, Charles Brown, Lonnie Johnson, Bessie Smith, Huey 'Piano' Smith, Brownie McGhee, Leadbelly, Smiley Lewis, Jerry Lee Lewis, and many more.
After performing originals and covers in bands and playing in folk clubs through his high school years Don played in the jug band, Cosmo Hamfat Entertainers that performed at festivals and venues in the early 1970s. From 1974 he led the Don Hopkins R&B Four who appeared on an EP and performed live on 2JJ. During this period Don studied art at the National Art School and musically directed and played for ABC education and drama radio programs.
Don continued performing through the 1980s in various lineups including touring with Reg Lindsay and began teaching piano. In the 1990s Don led the successful band Donny Hop & The Kings Of Bop. Out of this grew Gumbo Fever a duo with Mal Green drummer formerly with Split Enz. The CD, Live At The Schuss Bar was recorded. Don also promoted and organised the live music for the Empire Of Annandale Hotel turning it into Sydney's leading blues venue during the 1990s.
After 2000 Don teamed up with drummer Rob Grosser (The Aliens, Tim Gaze, Jon Lord) forming Dr. Don's Double Dose to continue the piano and drums format. Their CD Conjure Bag was released in 2004.
Don has been an integral part of Jim Conway's Big Wheel from it's inception in 2002 to the final show in 2014. They recorded 3 CDs Little Story and Share This Life and Just So and a Live At The Basement DVD. They feature many tracks with Don's songwriting, singing and playing.
Don has also put together shows that pay tribute to Fats Domino called "Walking To New Orleans", and to Jerry Lee Lewis, "Great Balls Of Fire".
He has played piano and keys on many Australian albums over the years, receiving a Chain Award for his work on the Sippin' and Slidin' CD by JR & The Bar Kings. His CD appearances include the ARIA nominated "Little Story" by Jim Conway's Big Wheel.
Don has appeared at major festivals around Australia and toured New Zealand in 2000 and Austria in 2005. He has played behind international acts like legendary sax man Big Jay McNeeley and Chicago blues harmonica player and singer Carey Bell.
Don performed in 2010 -11 with the Captain Matchbox Whoopee Band, the 1970s charting band from Melbourne. He also toured with a Muddy Waters tribute show in 2013. Other musicians on this show were Dom Turner (Backsliders) Ian Collard, Kevin Bennett. A Robert Johnson tribute show followed in 2014. In 2015 Don with Mic Conway put on the "Captain Matchbox and Beyond" book launch two man show in Sydney, Melbourne and Woodford.
In 2018 Don was a workshop leader and mentor for the Sydney Blues Society's first "Youth In Blues" program. Other leaders were Sally King, Jan Preston and Shane Pacey.
Don continues to perform as well as teaching blues, roots and popular piano at his studio in Erskineville, Sydney.